Former Inmet Mining Vice-President Joins PBX Board

June 30, 2011

VANCOUVER, B.C.–– International PBX Ventures Ltd. ("Company") (TSX.V-PBX) is pleased to announce the appointment of Ian Pirie to its Board of Directors.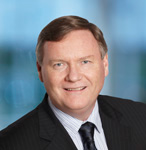 Up until his recent retirement, Ian worked for Inmet Mining Corporation and its predecessor companies for over 31 years. During his tenure with Inmet, he held various positions including General Manager, Latin America (based in Chile), where he was responsible for the acquisition and development of the Antamina project up to the beginning of the construction phase. Most recently he was Vice President, Projects during which time he was responsible for the development of Cobre Las Cruces in Spain and the Cobre Panama project in Panama. Mr. Pirie is a Professional Geoscientist registered in Ontario and British Columbia.

"I am delighted to have Ian joining the board of PBX," stated George Sookochoff, President & CEO. "Ian's experience in developing large copper projects globally will allow him to bring a valuable perspective to PBX's board, helping to move our Chilean projects forward and increase shareholder value."

Inmet Mining is a Canadian-based global mining company that produces copper and zinc. They own and operate the Çayeli copper-zinc mine in Turkey, Las Cruces copper mine in Spain, Phyäsalmi copper-zinc mine in Finland and are developing the Cobre Panama copper project in Panama.

About International PBX Ventures Inc.
International PBX Ventures Inc is a junior exploration Company with a strong portfolio of copper and gold projects in Chile. The 100% owned Copaquire copper property is the Company's flagship project and is located in Chile's prolific copper porphyry belt and within 15 kilometres of the Quebrada Blanca and Collahuasi mines(the third largest copper mine in the world).

For more information, please visit the Company's website: http://www.internationalpbx.com

ON BEHALF OF THE BOARD OF DIRECTORS OF
INTERNATIONAL PBX VENTURES LTD.

"George Sookochoff"

George Sookochoff, President & CEO
Neither the TSX Venture Exchange nor its Regulation Services Provider (as that term is defined in the policies of the TSX Venture Exchange) accepts responsibility for the adequacy or accuracy of this release.